About me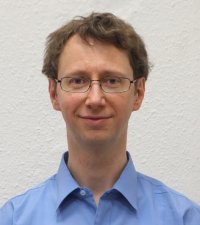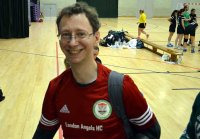 Attila Gaspary is an expert sports massage, remedial massage, lymphatic drainage and pregnancy massage therapist, a real veteran in his profession since 2002 of client focused service.
He has experience in medical clinics, gyms, championships, corporate offices and homecare. Attila is highly qualified OKJ Remedial Massage Therapist (means 1200 hours study), OKJ Sports Massage Therapist (means 1200 hours study) and in the UK he has the ITEC level 5 Sports Massage Therapy certificate too. Attila is fully insured, DBS checked and covered by massage associations in the UK (NAMMT, FHT). Attila checked by Mendip District Council too in Somerset in the UK.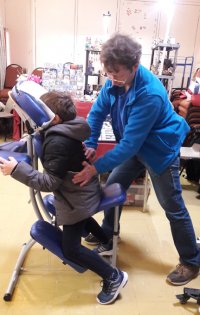 He has worked in London with Urban Massage Ltd for over 5 years. They mentioned: 'He has outstanding client skills and fully understands the importance of the connection between the mental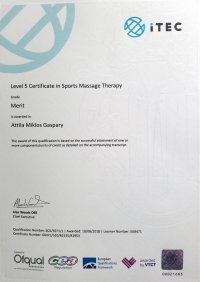 and physical effect of massage therapy on the clients.' His work rated by customers: 4.78★
We strongly believe that massage can contribute to a healthier lifestyle and overall wellbeing. A well conducted massage dramatically reduces stress and toxin level in the human body.
It can promote healthy circulation, healing after injury, reduce and even dissolve muscle pain, no matter if it is stress and work related or due to an injury related temporary trauma or a permanent physical condition.

Attila is a great choice if you are looking for a more medical approach.